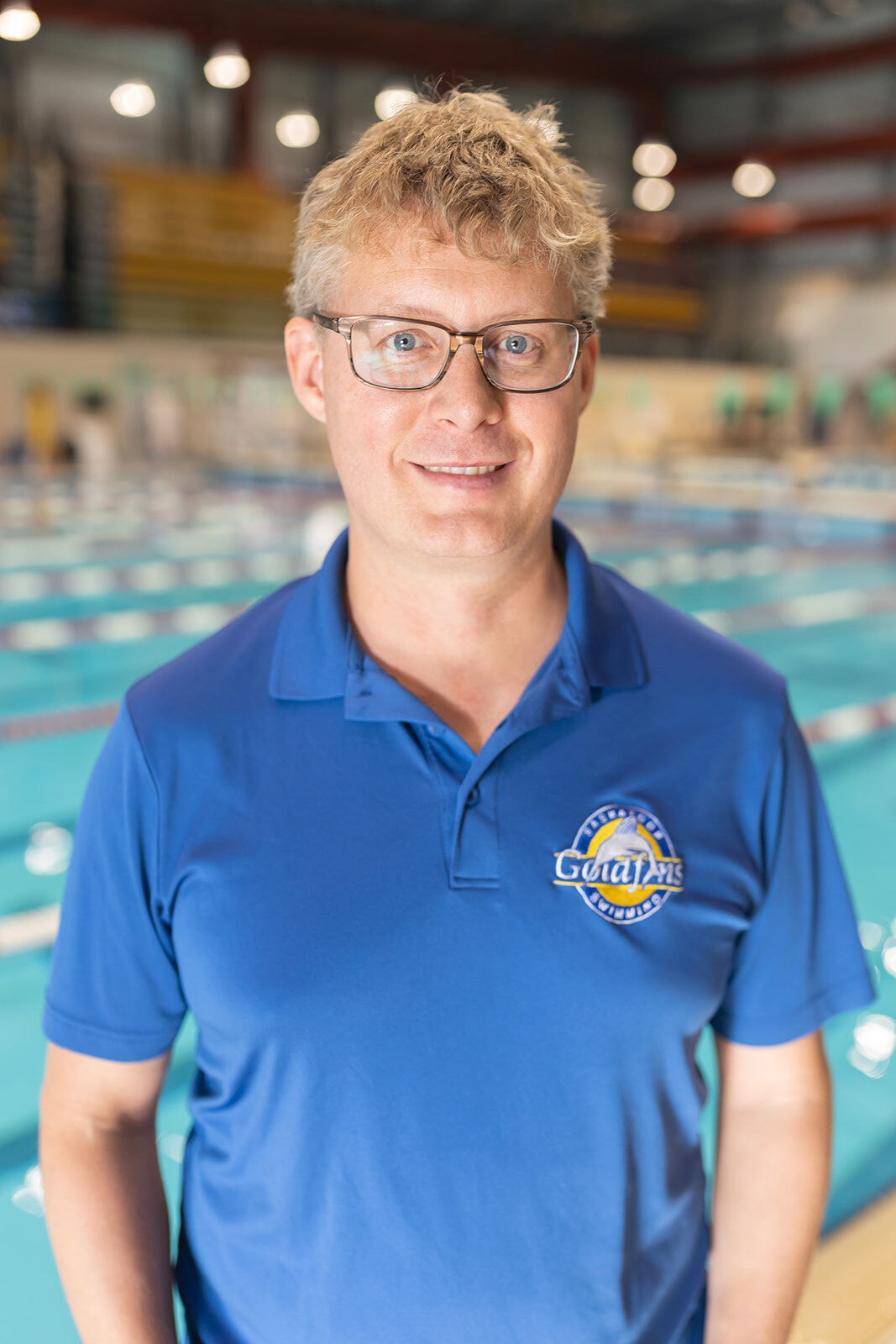 Steven Hitchings, ChPC
Head Coach
Has been coaching for 18 years, with 9 years of Head Coach experience before taking on the role with the Goldfins Swim Club. A recent graduate of the Advanced Coach Diploma Program and a Chartered Professional Coach with Coaches of Canada, Steven has lead swimmers to club, provincial and national records and teams. Highlighted with leading Goldfins swimmer Samantha Ryan to the 2016 Canadian Paralympic Team. Steven leads the Club, swimmers and coaches with following mission, vision and coaching philosophy:

Mission: Guidance, Growth, Inspiration

Vision: To be a teacher, a guide for young people, to be remembered as a catalyst to become more.

Values: Preparation; Creativity; Growth; Planning; Empowerment

Philosophy​​​​​​​: My philosophy is to develop the whole athlete, the swimmer and the individual through the challenges of sport. To work together towards building a person who has grown into a strong successful adult who is able to handle all of life's challenges. I will do this by teaching athletes the importance of preparation, work ethic, growth, planning and living with purpose. I encourage athletes to lead their own learning by giving them the tools and stepping back to guide them as they grow and develop. At the end of the day they compete on their own and need to be self-reliant.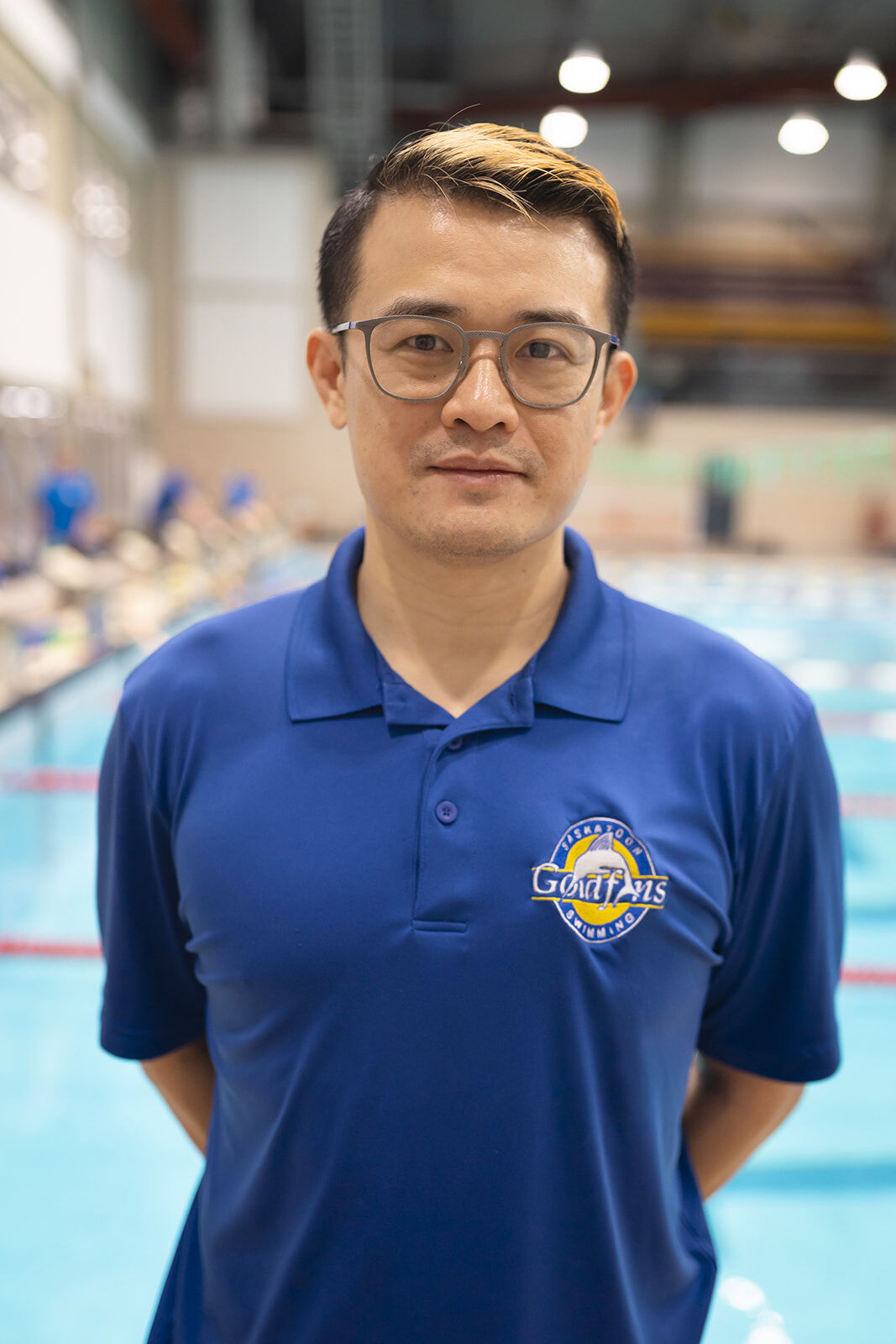 GARY CHEUNG
Age Group Head Coach, Master Coach
Gary left his home - Hong Kong to Qualicum Beach, BC when he was 16 for school. He graduated from Vancouver Island University with a Bachelor of Art degree of Physical Education. His coaching career began in 2008 when he volunteered as a junior swim coach at Ravensong Aquatic Club. In 2013, he was hired as the Head Coach for the Swift Current Barracudas Swim Club, where he successfully developed a number of provincial and ManSask qualifiers and medallists. Gary then moved to Saskatoon in 2018 and worked with Saskatoon Goldfins Swim Club. He received his Senior Coach (formerly Level 3) certification in April 2019. He is taking his second year Advanced Coaching Diploma (ACD) through Canadian Sport Institute.
​​​​​​​
His coaching philosophy includes:

1. Provide the opportunity for all swimmers to pursue personal excellence through progressive training and competition.
2. Using measurable data to provide evidence of improvement.
3. Life and work balance.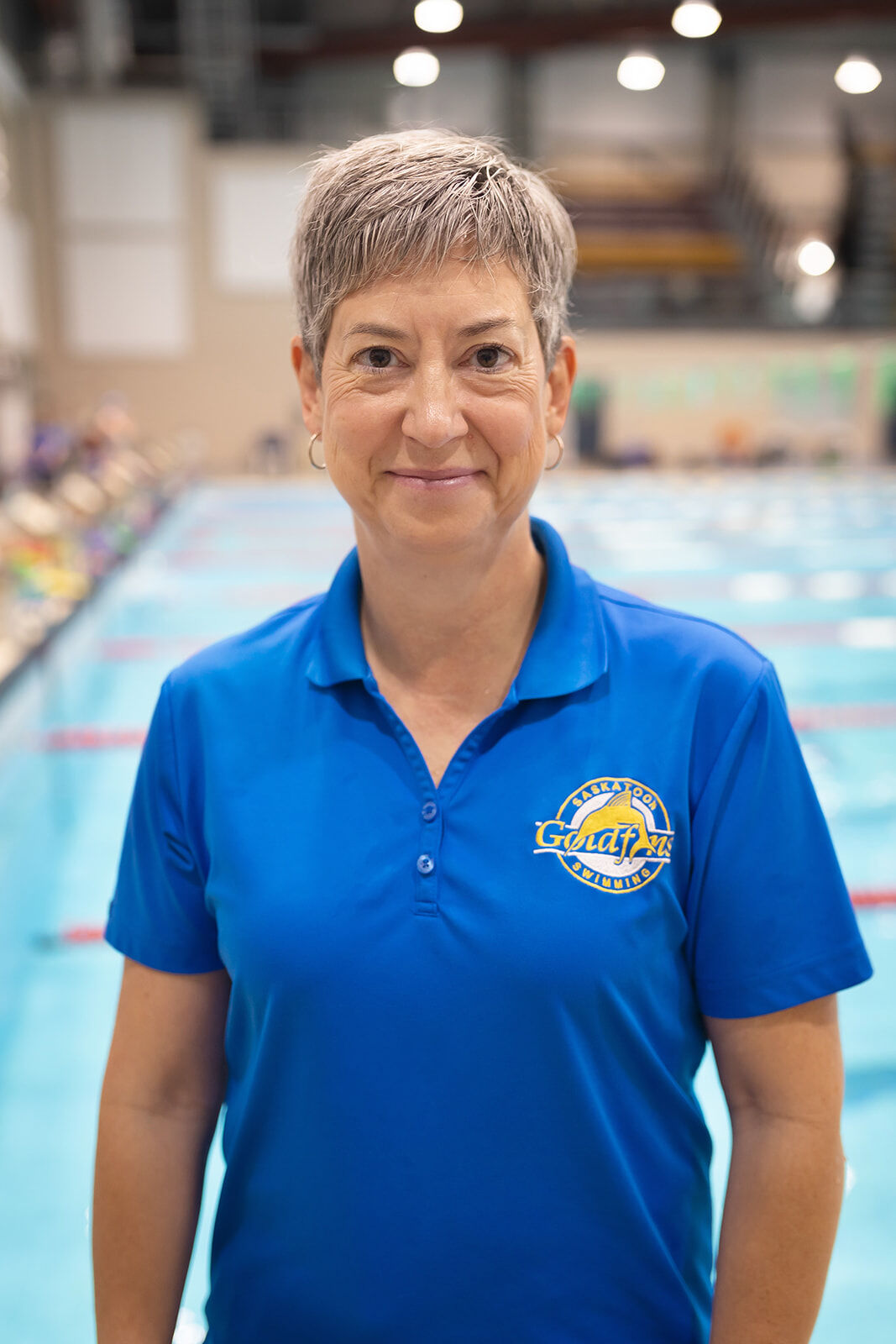 JENNIFER ROBINSON
Head Development Coach & G14 Coach
Jennifer was fortunate to have the opportunity to begin her coaching career relatively early. Jennifer started coaching early on in High School and coached as an assistant in summer swim clubs in Central Alberta. Jennifer truly found a passion for coaching and filled her summers coaching as the Head Coach of the Camrose Sea Serpents, Royal Glenora Gators, and the Slave Lake Sharks prior to moving to Regina in 1996.

Most recently, Jennifer has gained experience coaching summer swimming and all season swimming. Positions include: Head Coach of the Regina Piranhas Summer Swim Club, Age Group Coach with the RODS, Head Coach of the Regina Tritons, and Co-Coach of the Regina Masters Swim Club. Jennifer has represented Swim Sask, coaching at the 2011 Western Canada Games, 2012 Saskatchewan Provincial Games, and at the 2013and the 2022 Canada Games.

​​​​​​​Jennifer shares her coaching passion through her facilitation and evaluation of the National Coaching Certification Program – Community Coach Course and the Fundamentals Coach Course.

Jennifer is currently coaching the Gold 14 & the White 1 - M/W 5:45 PM Group.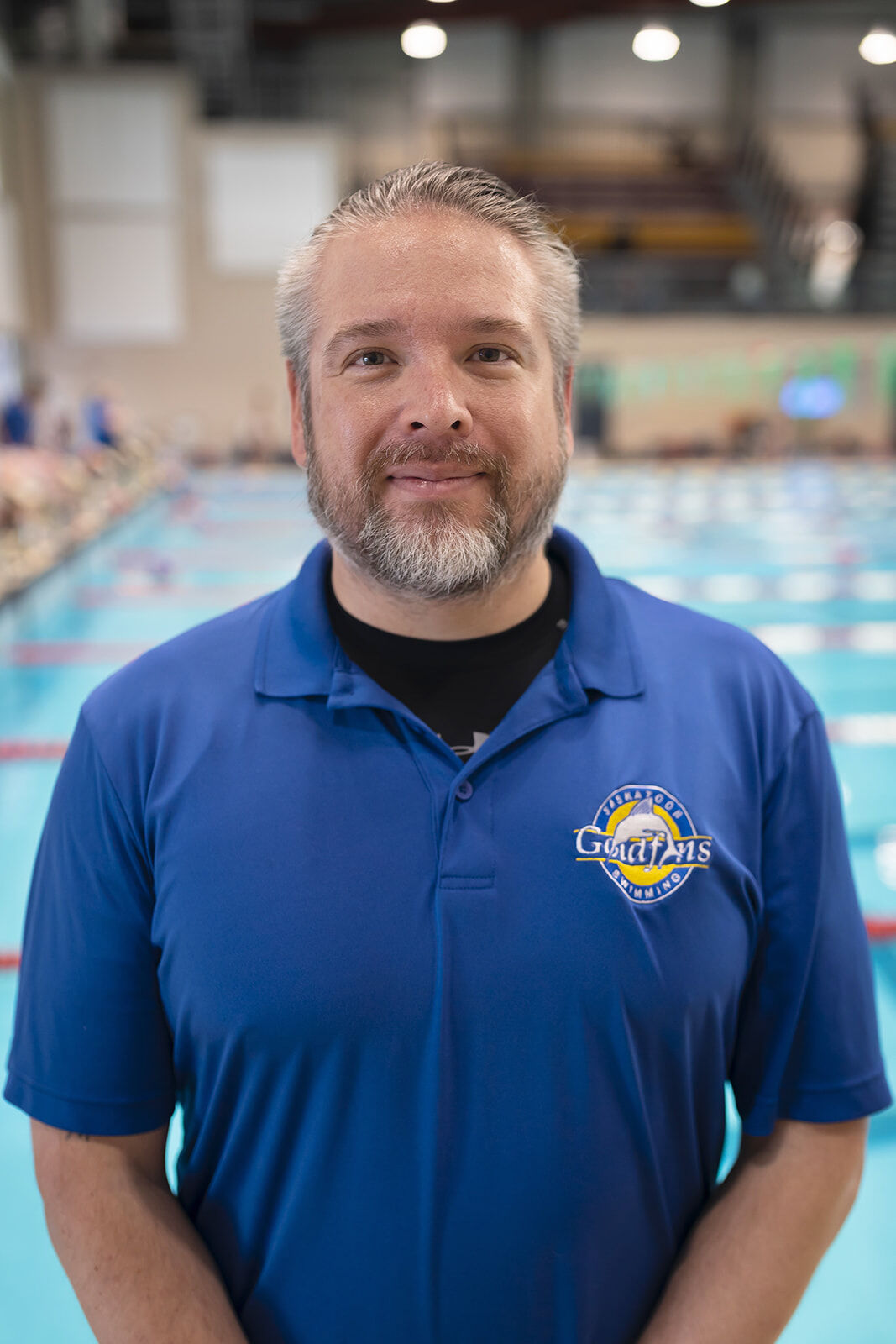 SEAN PEDERSON
G12 and B14 Coach
A Goldfin for life, Coach Sean has been with the team from the young age of 7. After a successful swimming career cumulating in an appearance at the 2001 Canada Games Sean transitioned to coaching and hasn't looked back.

​​​​​​​An integral member of the coaching staff Sean has coached every group in the club at one time or another and currently has expanded his role to coach B12 and B18.