Little Caesars 2023 Fall Fun Meet Senior Swimmer Demonstration Events
Little Caesars 2023 Fall Fun Meet Senior Swimmer Demonstration Events

Location
Shaw Centre
Start date
Nov 24, 2023 5:45 PM
End date
Nov 24, 2023 8:00 PM
Declaration open

Nov 12, 2023 11:50 AM

Declaration deadline

Nov 20, 2023 9:00 PM

Eligibility

Blue 14

Gold 12

Gold 14

Attachments
Goldfins Senior Swimmers (Gold 12, Gold 14, & Blue 14 swimmers ) have been asked to assist with the upcoming Little Caesars 2023 Fall Fun Meet - Friday, November 24, 2023 - 5:30 - 8:00 PM - Shaw Centre.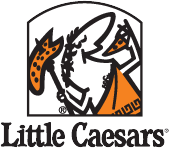 There will be a Senior Swimmer demonstration event (50M Freestyle & 50M Backstroke. Please add your preference of event in the notes section.
Swimmers will be assigned to assist Junior Goldfins swimmers (Warm-up and during the meet) and/or will be asked to time the events.
If you have any questions regarding this event, please contact Coach Steven or Coach Jennifer at your convenience.
Pizza will be given to all volunteers following this meet.