Goldfins Swimmers of the Month - September 2023
Goldfins Swimmers of the Month - September 2023
Sidney Goodwin – White 3 - Congratulations to Sidney Goodwin for winning the Swimmer of the Month - Female award for September 2023. Sidney has hit the season with a running start and is already showing tremendous improvement in her strokes and skills. These successes are owed to her determination to perform her best and bring a positive attitude to each practice.
Sidney worked hard to improve many of her times at the 2023 Fall Breakout meet in Regina, including a personal best by 33.92 seconds in her 100m Breaststroke. We are excited to see what she will be able to accomplish as we progress further into the season. Keep it up Sidney!
Nathan Grayston – Gold 14 - The Goldfins Swim Club is pleased to announce the Goldfins Male Swimmer of the Month for September 2023 – Nathan Grayston.  Nathan's positive attitude and willingness to tackle challenging competitive swimming skills has driven his constant improvement he has realized during the month of September.  Nathan strives to take on each metre in a determined manner. He pays attention to the intricate details increasing stroke and skill efficiencies.
Nathan recently raced in the 2023 Fall Breakout.  He posted a best time in the 1500M Freestyle, reducing his time by 51.13 seconds.  At the same racing event, he improved his 400M IM time by 20.79 seconds. 
The Goldfins Coaching Staff look forward to seeing Nathan's continued progress and improvement throughout the remainder of this swim season.  Keep up the magnificent work Nathan!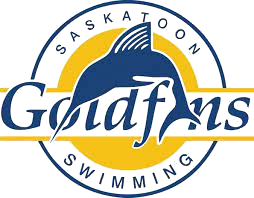 -30-