Goldfins Swimmers Will Compete in the Craven SPORT Services Racing Series #1
Goldfins Swimmers Will Compete in the Craven SPORT Services Racing Series #1
The Saskatoon Goldfins Swim Club will be hosting the first Craven SPORT Services Racing Series of the 2023 – 2024 swim season. The Goldfins will be hosting a series of these events. The series will feature a variety of swimming events, offered to developing swimmers, as their progress continues to be assessed throughout the season. Recognition for Personal Best and Heat Winning performances will spur on competitive racing development.
In addition to the Age Group swim meet objectives, the meet will be offering competitive events for masters swimmers. Age group swimmers from northern Saskatchewan and Canadian masters swimmers will gather on Saturday, November 3, 2023 to compete in timed finals swim events.
The Shaw Centre will be bustling with 129 age group swimmers and 23 masters swimmers on deck during this single session event.
This meet's schedule is as follows:
Saturday, November 4, 2023 – Warm-Up: 8:00 AM & Competition: 8:35 AM
Age Group Events: 50M Freestyle, 50M Breaststroke, 100M Breaststroke, 100M Backstroke, 100M Freestyle, 200M Freestyle, 3 X 50M Medley Relay (NO Fly).
Masters Events: 100M Fly, 100M Backstroke, 100M Breaststroke, 100M Freestyle, 100M IM, 50M Breaststroke, 50M Freestyle, 200M Fly, 200M Backstroke, 200M Breaststroke, 200M Freestyle, and 200M IM.
Thank you to all parents who have volunteered to assist with this meet. Thank you to Sharon Lyons & Ryan MacGillivray – Meet Referees, Kelly Burke – Meet Manager, Tanya Gokavi & Kelly Kozak – Officials Chairpersons for the work they have done in the organizing of this event.
Wishing the Goldfins age group swimmers racing in this meet the very best of luck:
Enioluwa Agbejule, Farrah Aitken, Kiarash Aminaie, Dani Andrews, Gage Andrews, Carlin Armstrong, Aliyah Abut, Scarlett Baier, Youssef Barakat, Evelyn Bourassa, Minau Burrows, Cade Busa, Kyla Butterworth, Tylan Fehr, Luka Fehr, Jacob Findlay, Wallis Fisher-Katz, Zeyah Flemming, Elsa Fletcher, Emerson Flockhart, Forest Fourney, Abigail Gauld, Claire Gerich, Samuel Gomez, Sidney Goodwin, Summer Grajo, Gillian Grayston, Zoe Gursky, Ava Hall, Tess Hitchings, Emmy Hoffmann, Grayson Keays, Ivy Kellett, Alexander Kovalenko, Hannah Larson, Oliver Ledingham, Jasper Ledingham, Andrew Leganchuk, Roenac Lotfian, Olivia Lovick, Kyle MacGillivray, Elliotte Mah, Sylas McAvoy, Zachary Mitchell, Lan Nguyen, Zoey Painchaud, Mika Petilos, Layla Phung, Claire Rodriguez, Rhett Ruzesky, Ellie Smith, Sullivan Sondergaard, Wil Sothilingam, Presley Taylor, Lucas Tse, Naomi Wall, Danny Wang, Brette White, Phoenix Wiebe, Youran Xu, Michael Xue, and Hayden Zimmer.
Wishing all Goldfins masters swimmers fast racing this weekend:
Sash Broda, Margaret Campbell, Kendra Chernoff, Peter Doig, Jaclyn Frith, Jennifer Furlong, Denise Gilewicz, Melvin Hitchings, Kimberly Kelley, Theresa Kliem, Kyla Ledingham, Tara Reichert Chapman, Marika Rioux and Megan Robin.
To follow Goldfins results:
Hey You in the Blue!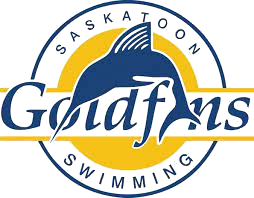 -30-